If you are using AOL 4.0 and wish to attach a file to your email, please follow these instructions.
1. Click the Write Mail icon

on the AOL task bar.
2. Create your email note, and click the blue Attachments button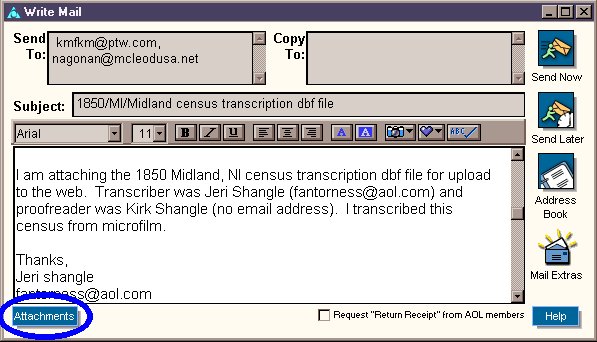 3. At the Attachment window, navigate to the file you wish to attach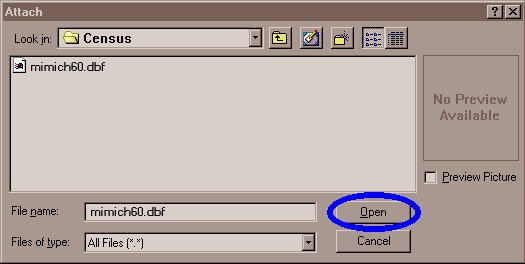 4. Click the Open button on above scren. It should bring up a window like the one shown below.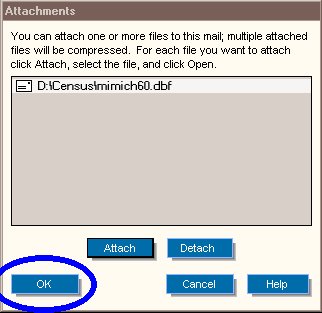 5. Click the blue OK button. This should take you back to your email, but, on the bottom of your email window you should see a floppy disk icon with an arrow pointing to the file you attached.

6. At this point, simply click "Send Now" and you should see a window appear with a blue bar that increases to 100 percent as the file is transmitted.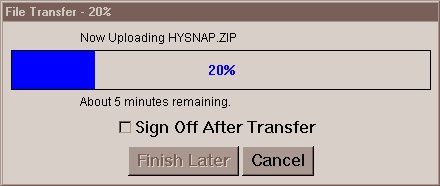 7. When the file reaches 100 percent, you will see a window that says "File Done". Your email with attached file has been sent successfully.